Anthony Braxton
I first worked with Anthony Braxton in 1989 when he was faculty at Mill's College in Oakland, CA. In 1996, I became his assistant as a composition grad student at Wesleyan University, where I helped to produce an opera and various festivals and concerts of his works. After he received a MacArthur Award, I was part of the group that started the first iteration of the Tri-Centric Foundation. During this time I also joined numerous ensembles performing his "Ghost Trance" compositions, touring and recording internationally until 2002. In 2008, Taylor Ho Bynum restarted the Tri-Centric Foundation and invited me to rejoin the board, where I have since functioned as President and Vice President. Over the years since, I have participated in a wide variety of projects, as a saxophone player, producer, conductor, section leader, and video artist.

Anthony has been a lifelong mentor and collaborator. At the heart of his work, which has so informed my own, are the following ideas: Creative work is a means to create an example and a framework for being a community, inclusive of and made powerful from our differences. Creative work is an adventure both inside and outside us, seeking constructions that make us more human, vulnerable, and therefore more capable of making things that are beyond the norm of culture and practice. Fresh creative forms provide opportunities for new experiences for performers and audience alike, revealing ways of illuminating the world and one another in new and therefore relevant ways.

I have worked with Anthony as a sideman in concerts, ensembles, on CDs; as a collaborating artist, conductor, and video artist; in creation of the Braxton archives; on production of his operas Trillium R (Shala Fears for the Poor) and Trillium J (The Non-Unconfessionables), and other large projects, festivals, and events over the past years, including the Braxton/Sonic Genome projects.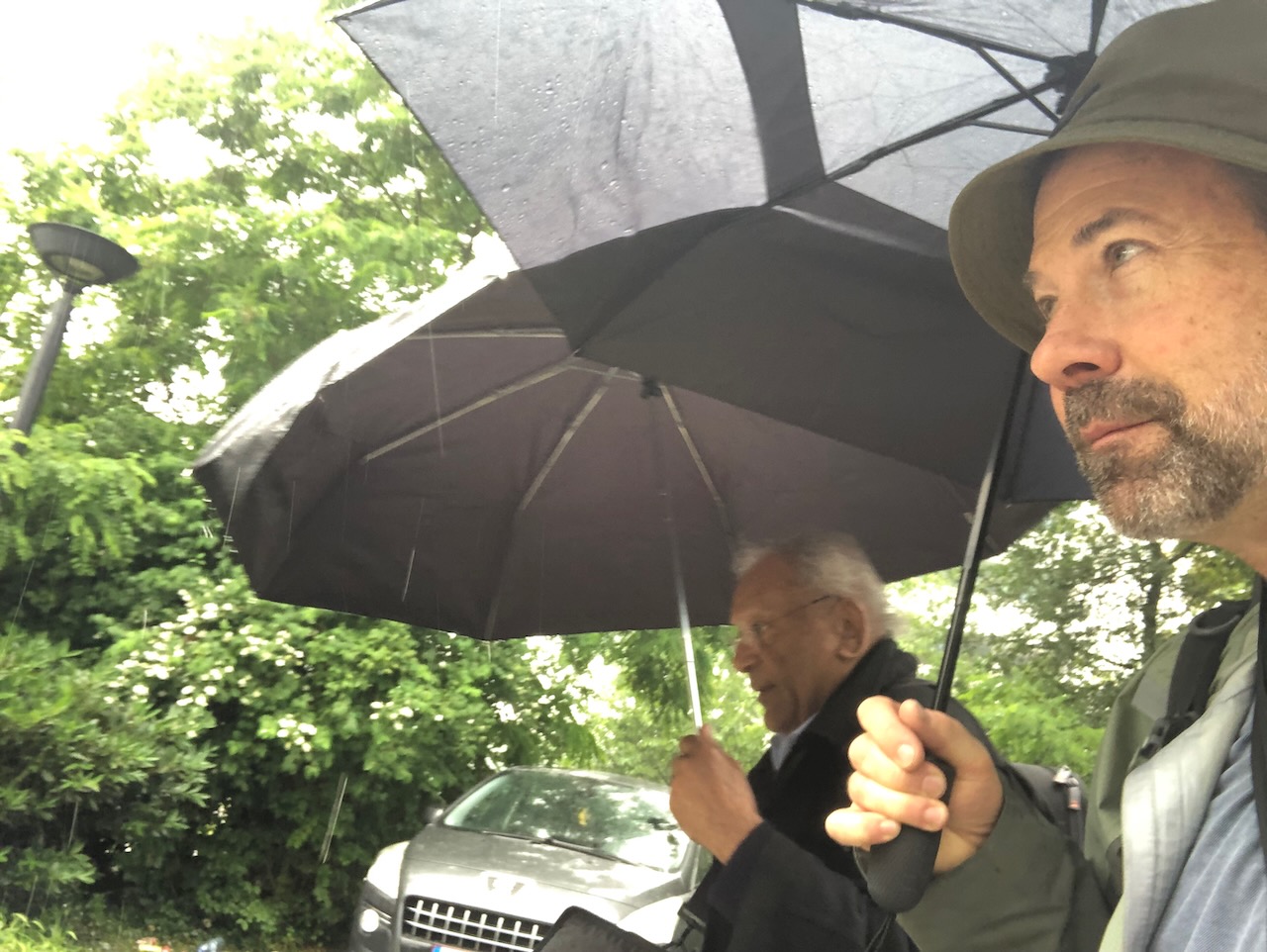 Anthony Braxton Saxophone Quartet - European Tour 2022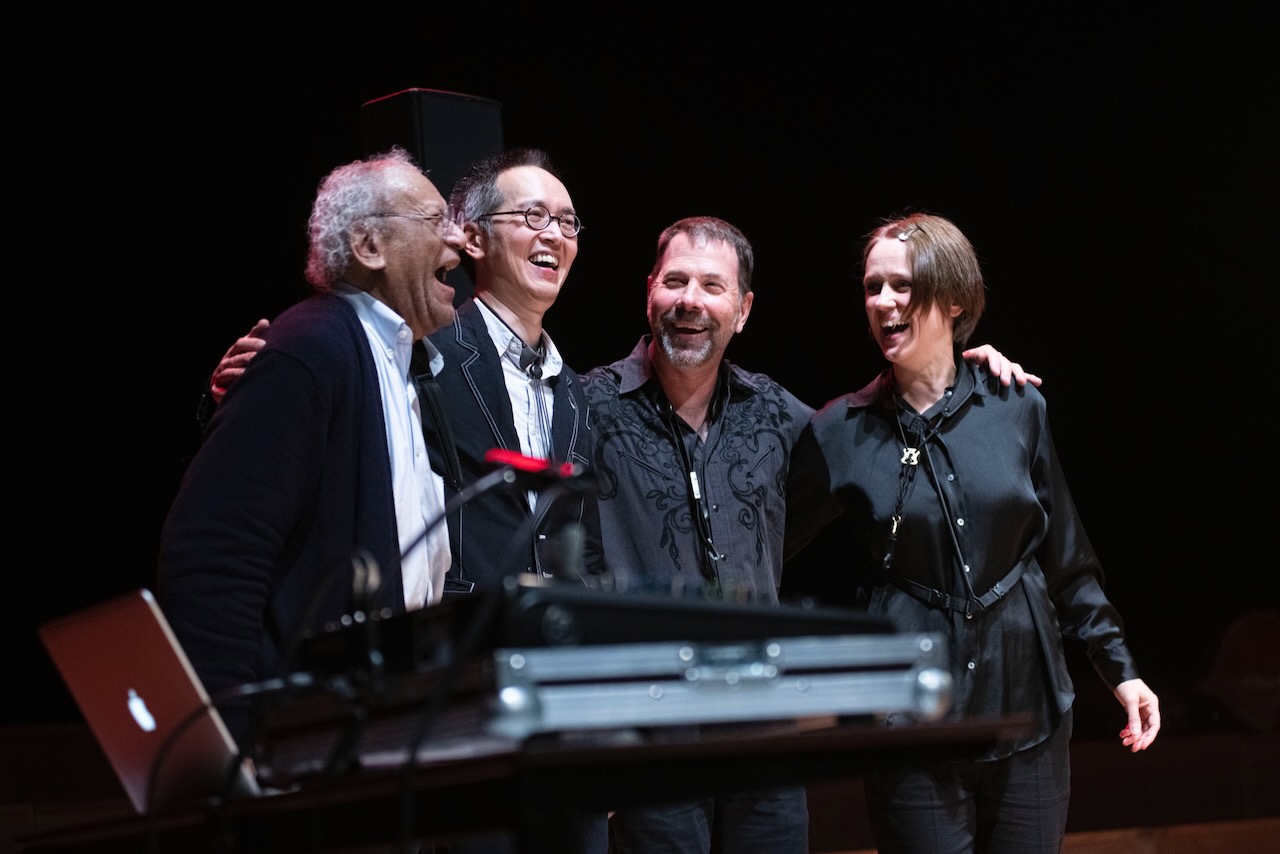 Photo - Dawid Laskowski (Anthony Braxton, James Fei, Chris Jonas, Ingrid Laubrock)


Anthony Braxton's Saxophone Quartet featuring James Fei, Chris Jonas, Ingrid Laubrock, and Andre Vida perform in Europe in Late May and Early June 2022

The music of the Saxophone Quartet is highly structured and carefully conceived. Much of this structure comes from Braxton's use of live interactive electronics in the ensemble, uniquely developed by Braxton using the SuperCollider program. The electronics function almost like an improvising fifth member of the ensemble.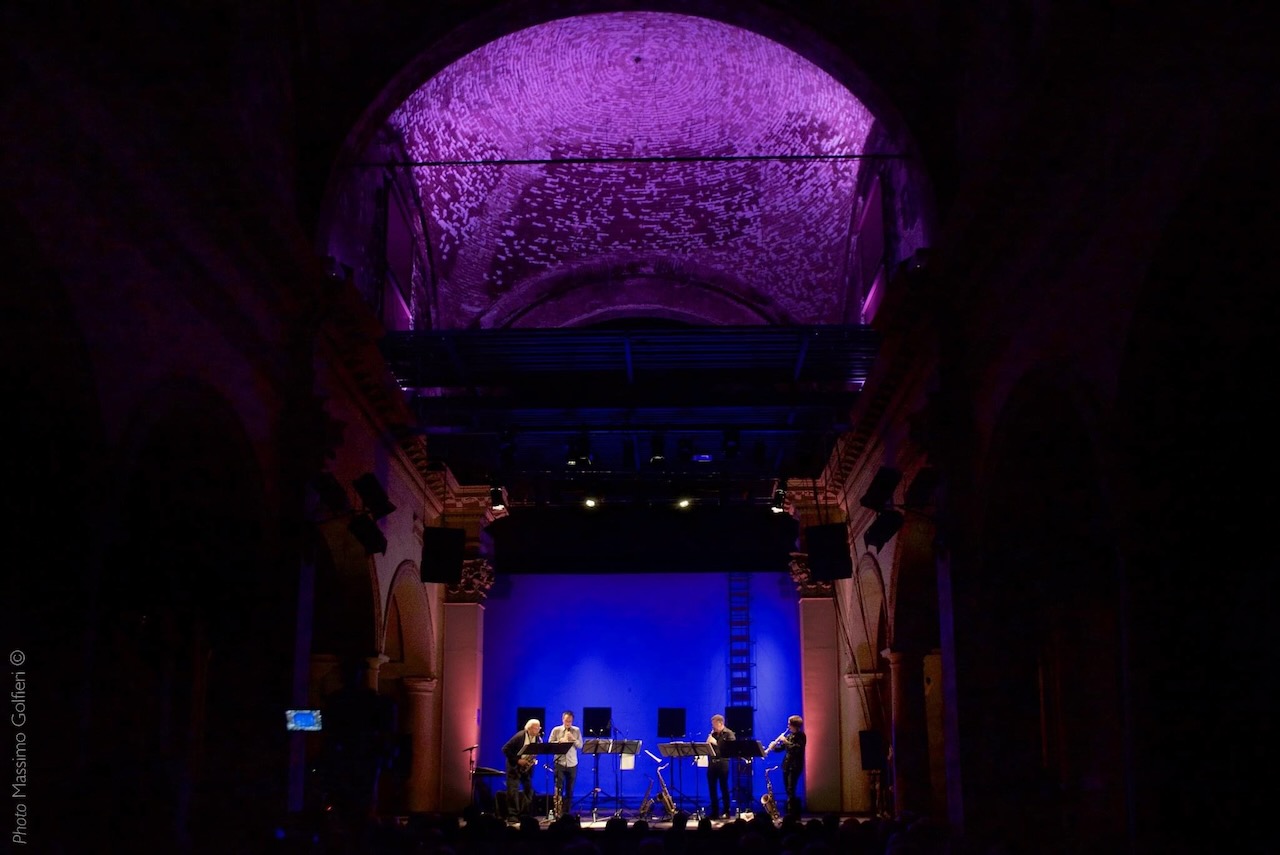 Anthony Braxton: alto sax, soprano sax, sopranino sax and electronics
James Fei: alto sax and sopranino sax
Chris Jonas: Soprano and tenor sax
Ingrid Laubrock: Soprano and tenor sax
and for one show, André Vida: bass sax and tenor saxes

2022-05-29 Jazz Club – Vilnius
Anthony Braxton Saxophone Quartet feat. James Fei, Chris Jonas and Andre Vida

2033-06-03 Teatro San Leonardo – Bologna
Anthony Braxton Saxophone Quartet feat. Ingrid Laubrock, James Fei and Chris Jonas

2022-06-05 De Singel – Antwerp
Anthony Braxton Saxophone Quartet feat. Ingrid Laubrock, James Fei and Chris Jonas

2022-06-07 Casa del jazz – Roma
Anthony Braxton Saxophone Quartet feat. Ingrid Laubrock, James Fei and Chris Jonas


You can read more about the Saxophone Quartet on All About Jazz here.



Photo - Dawid Laskowski (Anthony Braxton, James Fei)
Photo - Daiva Kloviene (Anthony Braxton, James Fei, Chris Jonas, André Vida)
Photo - Dawid Laskowski (Anthony Braxton, James Fei, Chris Jonas, Ingrid Laubrock)

Photo - Margherita Caprilli (Anthony Braxton, James Fei, Chris Jonas, Ingrid Laubrock)
Photo - Margherita Caprilli (Chris Jonas)

(Anthony Braxton, James Fei, Chris Jonas, André Vida)


(André Vida, Chris Jonas, James Fei, Anthony Braxton, Judita Bartoševičienė)

(Anthony Braxton, James Fei, Chris Jonas, André Vida)